Explore Rogoznica with bike in 5 days!
Croatia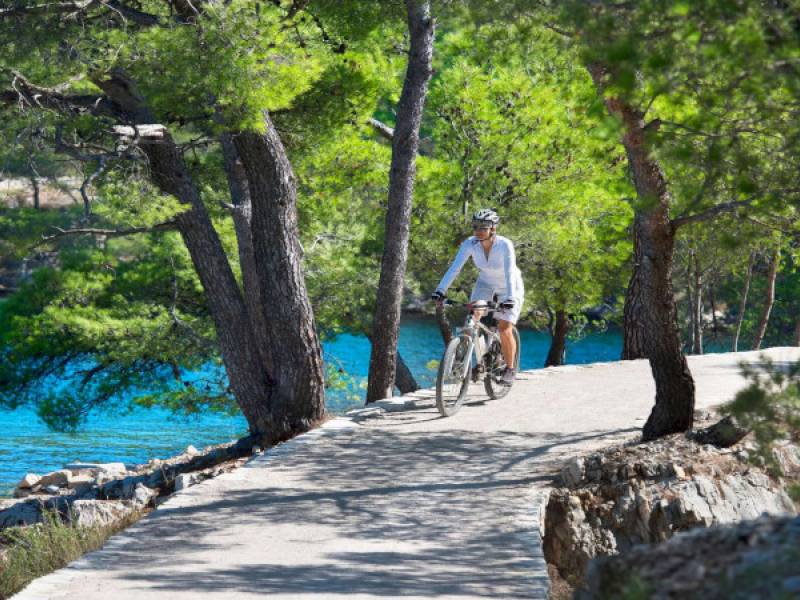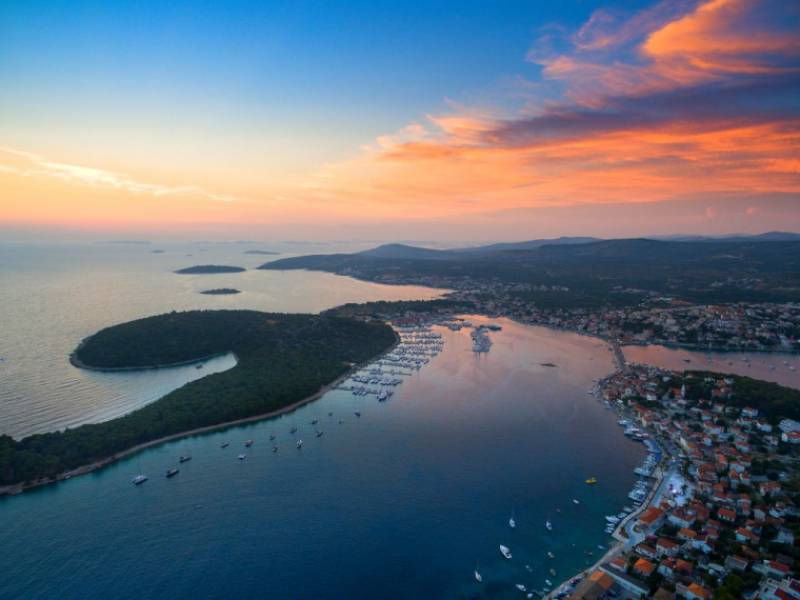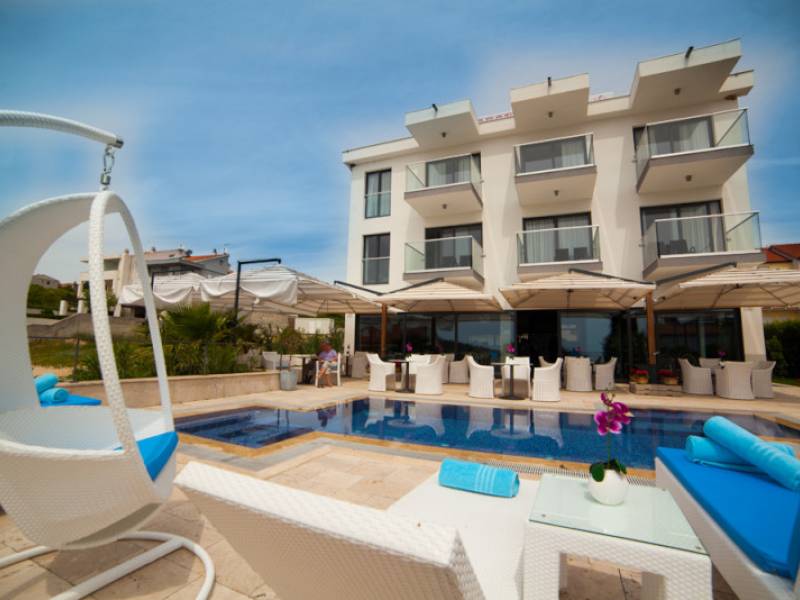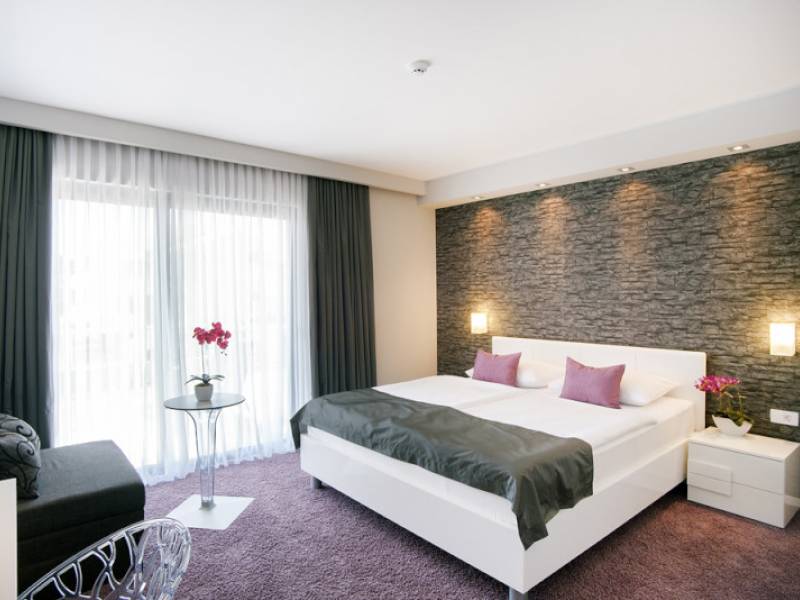 Information
| | |
| --- | --- |
| Category | Bicycling |
| Pickup Location | Rogoznica |
| Selling season | 08.04. - 12.05. |
| Adults Price | 340 € / per person |
| Children Price | 340 € / per person |
| Capacity | |
Price calculation
Number of persons:
Adults: 2
Children: 0
Period:
07.07.2022
Price
Adults (2):
Children (0):

680.00 €
0.00 €
TOTAL
680.00 €
Choose
Description
On almost 1000 km of bike rutes, discover the best of Dalmatia; NP Krka, Trogir and Sibenik! With amazing bike tours and magnificent locations, 6 days of activity, discovering tradition and pure fun, awaits for you! At the end of a day filled with activity, recharge your batteries in a luxury Boutique Hotel Life, set in a quiet bay in Rogoznica. Enjoy the sea view, modern rooms, superb gastronomy and unlimited use of wellness zone.
Rogoznica is peaceful Mediterranean village with more than 2600 hours of sunshine per a year. Because of its location in the heart of Dalmatia, it is perfect start point for exploring surrounding rich with cultural and natural attractions.
Day 1
We suggest arriving at hotel in afternoon. After check in and setting in double Superior room, we suggest calm walk to center of Rogoznica. There you can visit lake "Dragons eye", saline lake which is a natural phenomenon. Temperature of a lake is always a couple degrees higher than the sea, so brave ones can take a swim there. After returning to hotel, there is organized dinner at our restaurant. At restaurant Life you can enjoy fusion of Mediterranean cuisine presented on modern way by worldwide standards.
Day 2
Breakfast is served from 8 to 10:30. After breakfast, there will be gathering at hotels lobby, meeting up with guide (if you decide to hire one) and presenting bike rout. Trip starts directly from hotel and is appropriate for medium skilled riders. After astounding ride on gravel paths through a century olive groves and vineyards you will be reaching Primosten. There you can take a short break and explore the town. In returning from this 35 km long tour, we suggest visit to local Ethno land. We suggest you to try local products and traditional Dalmatian dinner. After dinner and returning to hotel, you can relax and enjoy in wellness zone.
Day 3
Breakfast is served from 8 to 10:30. At 12 o'clock starts organized visit to city of Trogir, picturesque Dalmatian town whose city center is protected by UNESCO. In order to fully experience this charming town, we suggest sightseeing with a guide. Planned return to the hotel is in the evening, followed by free time to use the wellness center and massages.
Day 4
Breakfast is served from 8 to 10:30. We suggest easy ride on local roads, 30 km long, to cape Planka. That is the most prominent point of the Adriatic Sea and the border between northern and southern Adriatic, there you can visit votive chapel of St. John made of stone. After return to hotel there will be free time for wellness and relaxation. In the evening, there is organized dinner at the hotel restaurant.
Day 5
Breakfast is served from 8 to 10:30. On 5th day, we suggest a visit to magnificent NP Krka. It is the best to start from city of Skradin which is center for all excursions. Trail follows the river and its canyon and soon you can reach waterfall "Skradinski buk". The route is medium difficulty; it is 50 km long and lasts for 4 hours. In a pause from riding, you can go sightseeing or even take a boat trip to visit the monastery on the small island of Visovac. After returning to hotel, there is organized dinner at the hotel restaurant.
Day 6
Breakfast is served from 8 to 10:30. Planned check-out is at 11:00 but it is possible to leave your luggage in the locker room and take advantage of the last day for activities.
All bike tours can be adapted (complexity and duration) depending on your physical condition. Also, we can recommend you travel agency that offers a bicycle rental service with or without a licensed guide. For more information, please, feel free to contact us.
The price includes:
5 nights in a Superior room with side sea view for two people
4 x 3-course dinner at the hotel's restaurant for two
1 dinner in the family household for two people
Organized trip to Trogir
Unlimited use of the wellness area (indoor pool, sauna and steam bath)
 Supplements:
Room with direct sea view 20,00 Eur per day
Rent a MT bikes "Cube" 16,00 Eur per day
Tourist guide for tour of Trogir
Tickets for National Park Krka
Offer is valid: 08.04.-12.05.2017., Other periods - on request
Do you have any questions?